Your perfect set awaits! D'Addario's String Finder is designed to help you find the best strings for you. Answer a few simple questions and String Finder will match you with the right string set for your instrument, playing style, and musical genre.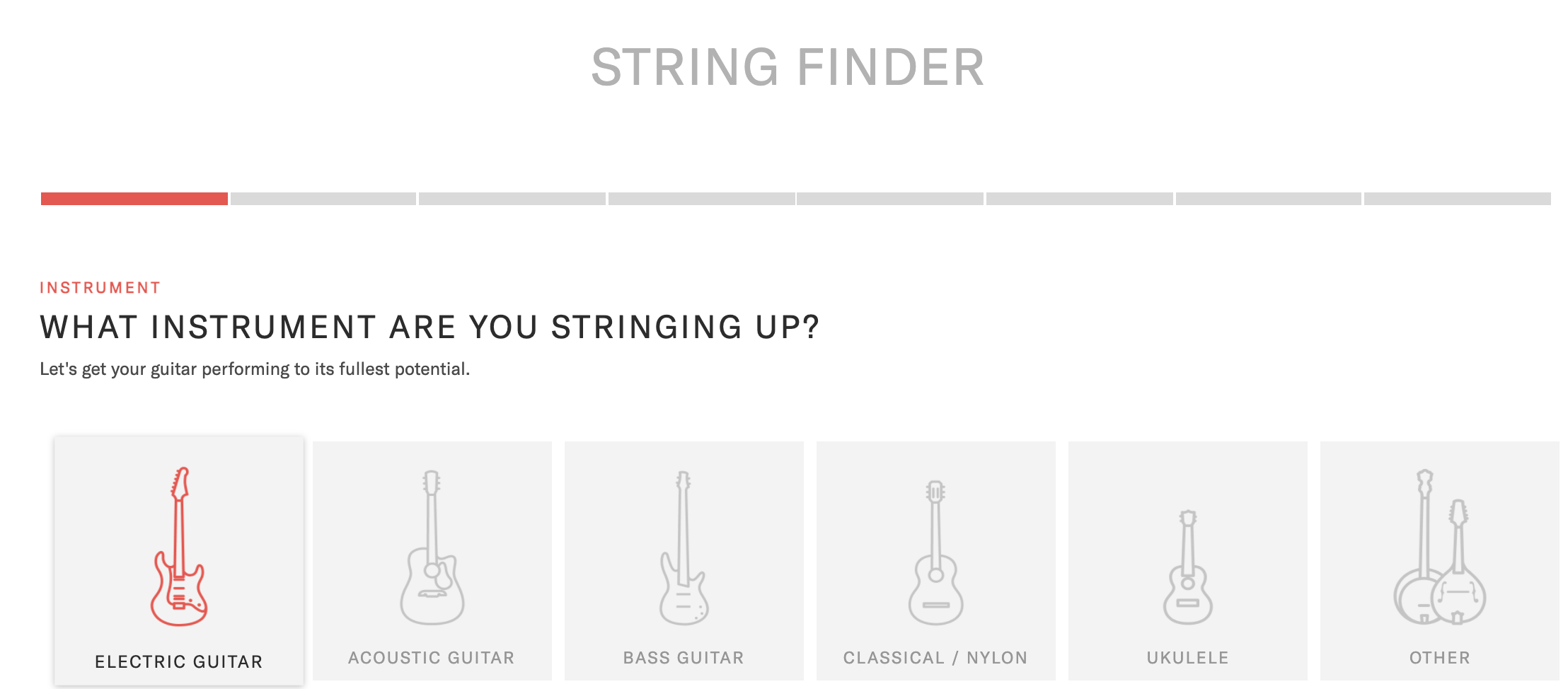 Learn more about the String Finder here.
Please note - this is just for guitar products at this time, but we are working to include orchestral strings in the future!